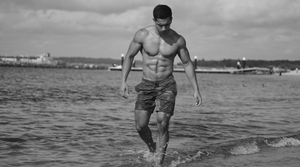 ABOUT ME
With over 7 and a half years of experience working as a Personal Trainer I am passionate about health, fitness and above all connecting with people to create positive, sustainable and lasting habits to unlock their absolute full potential.
Being the founding Personal Trainer & Personal Training Manager at ACERO Gym based in Sydney's Eastern Suburbs we push you to reach your goals within an incredible supportive community.
Tranforming over hundreds of peoples minds and bodies, by giving them the tools to succeed is what fuels my passion and motivation every day.
LETS GET IT!
Testimonials
Very friendly, personal and professional guidance that's tailored to your personal goals and achievements. Reasonable costs and approachable lad. Very happy customer here. Thanks Ben.

Mathew Smith
Best fitness & competition coach on earth! Loved the results I got when I trained with him.

Sanjaya Thapa
Ben helped improve my lifestyle with the program he developed for me and my busy lifestyle. His program aligned with my goals and macro plans were tailored according to my lifestyle. I recommend this to anybody who is looking to enjoy a healthier lifestyle and get into shape.

Brandon Conradie