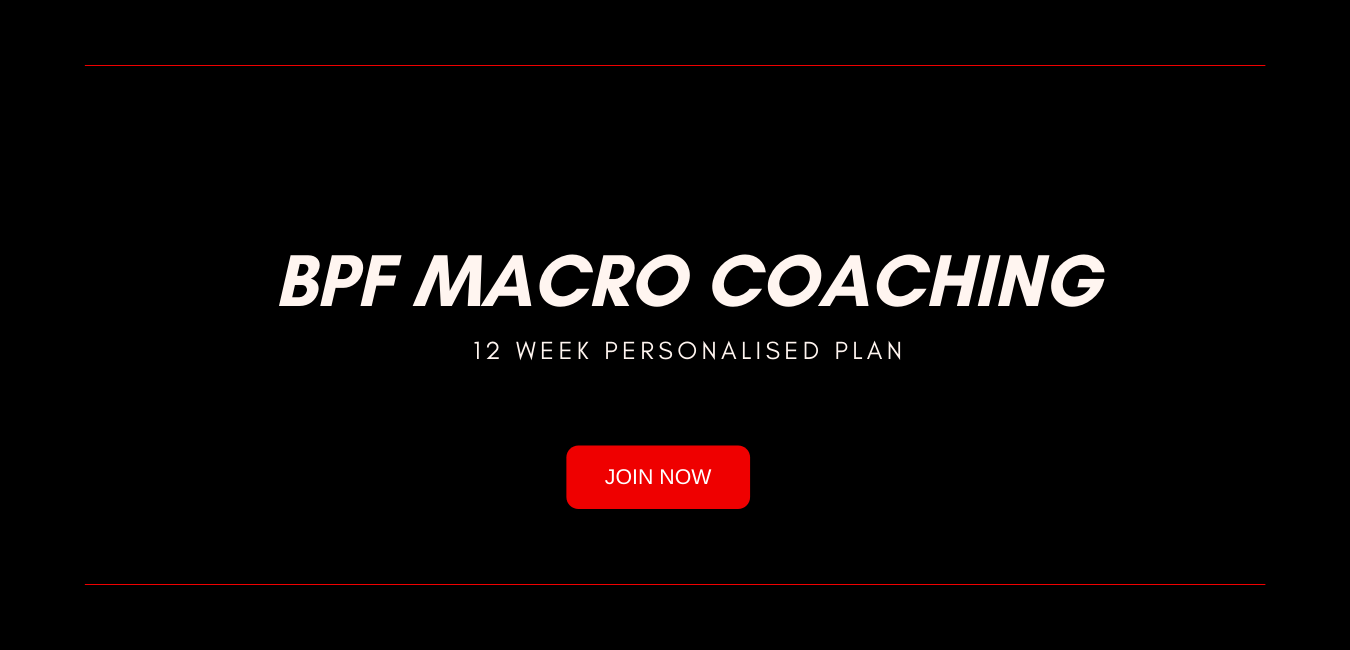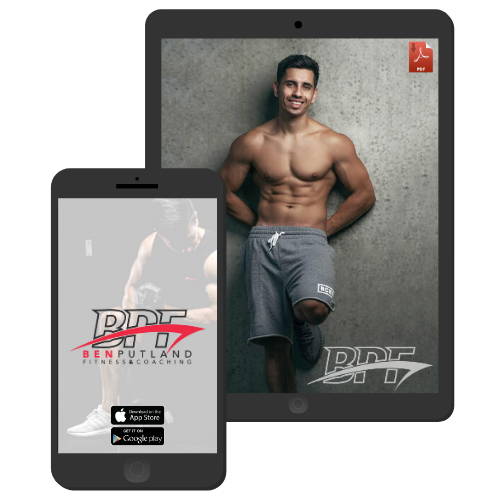 The 12 week personalised macro coaching program will see you transform your body composition through a tailored macro and calorie plan.


Within this program you will learn the fundamentals of counting your calories, understanding the importance of macronutrients and how they can be manipulated to help you reach your health and fitness goals.
Whether you are looking to lose weight, build muscle or maintain a healthier relationship with food this is the program for you.
WHAT'S INCLUDED?


12 week personalised macro & calorie coaching

Tailored specifically to your goals
24hr support, guidance and education you need to achieve your goals


Start your transformation journey today.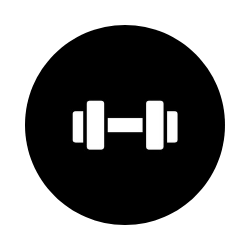 This coaching plan is set up in your BPF APP account and a PDF copy will also be sent via email.


You will begin by completing a detailed questionnaire to ensure your plan is personalised to your specific goals and to make sure you're eating food you love and enjoy.



Throughout the 12 week program there will be fortnightly check-ins to discuss and evaluate your progress. Every check-in you can upload progress photos through your profile in the APP, this will provide me with a great indication of your progress through the program so far.

Depending on any feedback you may have and how your body is adapting, your plan will be updated to ensure you see continued results through the program and beyond.



Have a question?
You will receive support through the BPF App, where you can send a message at any time and you will receive a response within 24 hours.